TOUCHWOOD GARDEN is OPEN IN GORSEINON
This page still refers to my Killay garden. Don't worry, you can now visit my new garden which I am developing and filling with unusual, rare and cottage garden plants, yes, including aquilegias of course! There were NO flower borders when I moved here but that has changed since 2018! To visit, just email me or phone. Aquilegias flower for around 6 weeks in May and June, depending on the weather each year. Plenty of other plants to see most of the year, & get tempted by plants and seeds for sale!
To see photos of my new garden in Penyrheol, Gorseinon, please visit Facebook: Carrie's Garden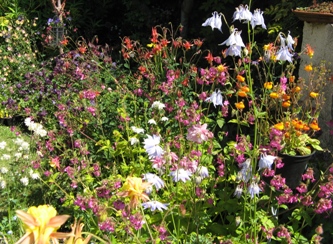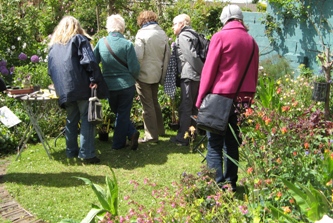 Touchwood
TOUCHWOOD AQUILEGIA GARDEN was an intimate, exuberant plantsman's garden, most items grown from seed. There are not only aquilegias there! Carrie is a plantaholic who gardens in the cottage style in order to cram more plants into a small area! Keen on traditional cottage garden favourites, she also has many unusual and rare plants, mainly grown from seed. There is an abundance of climbers, herbaceous perennials, annuals, biennials, bulbs, herbs, and vegetables, with shrubs, ferns and grasses. Containers (mainly alpines) and archways increase the available growing space.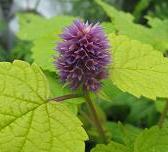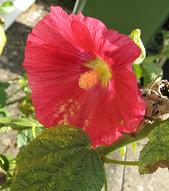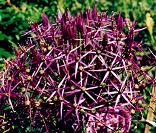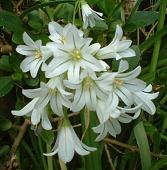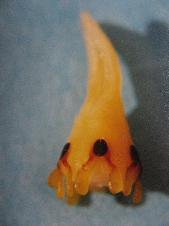 Touchwood has good interest from March until the frosts, although it is at its peak in May to June. The NCCPG National Collections of Aquilegia vulgaris cultivars and of Aquilegia hybrids flower in May and June. The collection is usually at its flowering peak during the second half of May (this can vary by 3 weeks, depending on the weather) and into June, although a visit any time in May and June should see a good selection of the Aquilegias in flower. Aquilegias (also known as granny's bonnets or columbines) have been grown for many centuries in British gardens. Their wide colour range and their complexity of form, has been embellished by newer attributes of coloured foliage, and scent. Plants and seeds for sale.
Opening times: By appointment, almost any time, please ring 01792 522443 to choose a convenient date and time. Also open days, see below.
Group visits: you are very welcome but Touchwood is a small garden. Larger groups, including coaches are welcome...I can sometimes help you organise visits to other local gardens as well, perhaps in a rota of smaller groups, in order to minimise people-numbers in the garden at any one time.
See below for Aquilegia Open Day dates.
Entrance: £2 when the Aquilegias are in flower Discounts for parties. Contact me
Use these links to read features about Touchwood Aquilegias in:
Amateur Gardening Magazine May 2009
The English Garden Magazine April 2006
We also appeared on Gardeners' World TV June 1st 2007 and May 2014
And Byw yn yr Ardd TV June 2012... follow the link to watch on Youtube, selecting English subtitles with the caption button, 2nd icon bottom right. Note blodau sipsi means gypsy flowers. In this part of Wales they seem often to be known as bonet sipsi and by the English version of that, gypsy bonnets.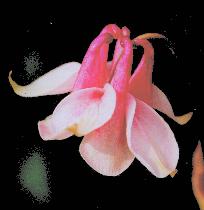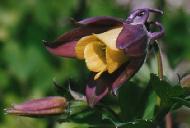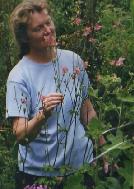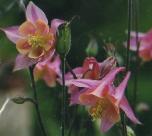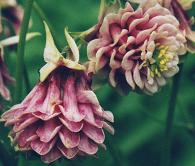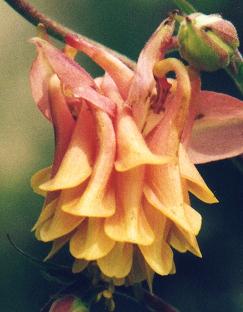 WHAT'S NEW? 2014 was be a great year to see the aquilegias, however the collections began to be affected by downy mildew. Whether there will be many/any aquilegias left at flowering time in 2015 remains to be seen. The garden is unlikely to be open.
*

After the last two year's success, many new seedlings will be left in the nursery rows to flower in situ.

They will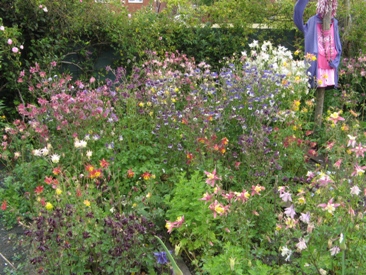 make a brilliant spectacle. It will mean you will see many more plants in flower, however there will be a little fewer plants in pots to buy. The ones in nursery rows will either be added to the collection, and be transplanted in the autumn, or will be available for sale....unfortunately that will mean cutting down the top growth before lifting from the soil. Doing this will depend on weather conditions (not possible during a drought). There should be plenty of bare-rooted plants available by mail order from June.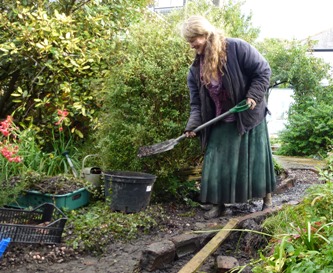 *I've been busy re-routing a gravel path, and reclaiming an extra area of garden. By raising the height of the path, and putting in a naturally curvacious edge to an old gravel walkway, viewing the adjoining aquilegia-filled borders should be even more enjoyable. I'm still in the process (March) of reclaiming a corner which had been used as a dumping ground for all sorts over many years (what, you have those places too? Oh good so you know what a task clearance can be!). This will extend the bottom terrace of No 5 and allow even more roses (and aquilegias) to be grown there.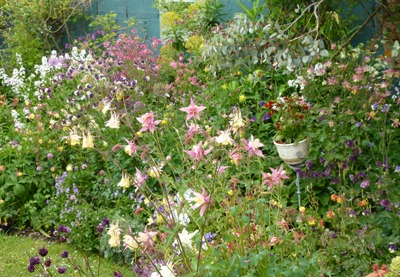 *
350 new aquilegia plants joined the collection last year.

And the previous year (2012) I added 545 new aquilegia plants to the collections. Yes, read that again, five hundred and forty five

new

plants added as they flowered and I decided that I just HAD to keep them, I couldn't part with them. The display in 2014 should be unsurpassed with those extra 800 plants!
In 2014 the collections began to be affected by downy mildew. Whether there will be many/any aquilegias left at flowering time in 2015 remains to be seen. The garden is unlikely to be open.
Aquilegia Collection Open Days 2014 dates were as below
.
Note, When the garden is open 2-4pm, you can arrive up to 4pm and have until 5pm to finish your visit.
However, you may visit ANY time during the aquilegia flowering season, just email or
ring 01792 522443 to make an appointment. If I'm around, the garden's open!
Coaches welcome but only by appointment.
BANK HOLIDAY MONDAY 5th 2-4pm yes, this year pop in if you are around... it's an early season! Or make a special journey later when even more will be flowering.
Saturday 10th & Sunday 11th May 2-4pm
Saturday 17th & Sunday 18th May 2-4pm
Saturday 24th & Sunday 25th May 10-4pm
Spring Bank Holiday Monday 26th May 10-4pm
Saturday 31st May 10-4pm
Sunday 1st June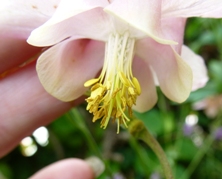 10-12am and 1-4pm Special charitable open day as part of Plant Heritages' open day celebrations of National Plant Collections. Included in admission will be a demonstration of aquilegia breeding (cross-pollination) at 11am and 3pm, followed by a talk and discussion of sowing and growing techniques. Bring your aquilegia questions along!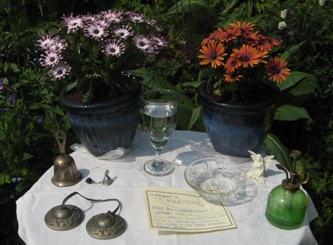 Thursday 5th June 12-4pm ESSENCE AWARENESS DAY Free garden entry. This is part of BFVEA's International Essence Awareness Month. You may come early and picnic in the garden or adjoining woodland of Clyne Valley Country Park. FREE BOOKS, mind, body, spirit. Also, please bring a novel or more for a book swap. Enjoy the ambience of Touchwood Garden, learn how to draw and use labyrinths, and at 1pm and 3pm Carrie will be pleased to talk about Flower Essences and answer any questions. Follow this link for Carrie's range of Touchwood Essences.
Saturday 7th & Sunday 8th June 10-4pm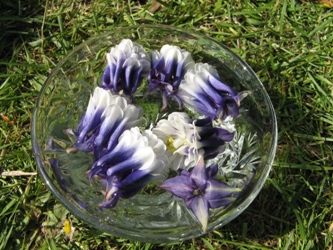 Friday 13th June (full moon) 10am-5pm Create your own Flower Essence Workshop. Booking essential as places will be limited. Your chance to be led to create your own special flower essence. Just £20 workshop tuition fee plus £5 for all bottles, droppers, labels and brandy to make your mother essence and stock solution. This is part of the BFVEA's International Essence Awareness Month activities.
Saturday 14th & Sunday 15th June 10-4pm still plenty to see, but going over quickly, this is really the last date if you are coming any distance to see them.
Saturday 21st June 2-4pm You are welcome to pop in, but there won't be many flowers left on most of the ones still flowering. FREE ENTRY.
I've put finishing 4pm....but please treat that as 'arrive by 4pm to see the collection'!
Coming at a later date? perhaps there's still aquilegias to see, do give me an email or ring and ask, and we'll arrange a time for you to call in.
Entrance: £2, children free
Please contact me to confirm the earlier or later dates, or to arrange a visit by appointment.
Click here for Directions including links to maps
Touchwood is just off the Gower road from Swansea: after St Hillary's Church take 2nd left on the hill down towards the Railway Inn. Cycling: we are just a few yards off the National Route 4 (the Celtic Way), which runs through Clyne Valley along the old railway track. Yes, that means you can get on National Route 4 in London and cycle here en route for Fishguard and the Atlantic route to Ireland!
And don't forget: if I'm around, the garden's open! Ring 01792-522443 or email.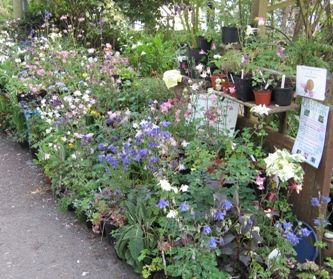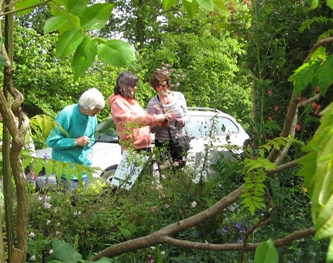 LOADS OF AMAZING PLANTS AND SEEDS FOR SALE
Can't visit to buy plants? Don't fret.
From the beginning of July: aquilegia plants also available by post, cut down after flowering, and sent bare-rooted.
HALF PRICE PLANT SALE
Half price plant sale: is Saturday 5th July
EVERYTHING reduced and most things half price!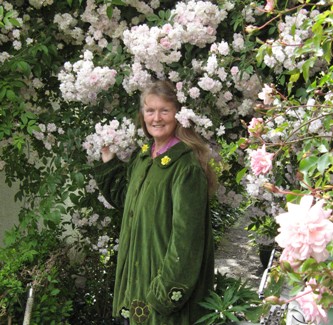 Testimonial from a garden visitor
Dear Carrie, Jennie Craine here. I visited your beautiful garden on
Saturday and bought a "few" seeds! I came home and for the first time REALLY looked at the flower heads on my Aquilegias. On one "tousle-headed" sort I have THREE different flower types, so I shall save seed from that and see what comes up. On a pure white double, I have two sorts – a well-established double and then a pom-pom which looks stunning. By the way, I wrote up my visit on my blog. If you want a peep it's Touchwood Nursery - Aquilegia Heaven On my other (wildlife) blog – there's a link to it from C&C – I have put photographs of the wild Aquilegias along our lanes here. Many thanks for sharing your stunning flowers with me. Jennie
Facilities
:
Limited parking available, that's why it's preferred that you visit by arrangement, to ease pressure on Open Days. Plants and seeds for sale. Not suitable for wheelchairs or dogs.
Other areas of interest.
The garden borders Clyne Valley Country Park (which has many varied habitats to explore), and is on the Gower peninsular with its glorious selection of beaches. For other garden visits, 'Touchwood' is approx 10 mins drive from Singleton and
C
lyne
Gardens
(with 3 National Plant Collections), and 30 minutes from the National Botanic Garden of Wales
, which is close to Aberglasney. In the opposite direction, (Cardiff), I highly recommend Dyffryn Gardens.
Please also visit the National Garden Scheme website for other gardens open for charity in the area.
* 2013 news: Touchwood front garden has been completely revamped with about 4 or 5 times the number of aquilegia plants!
Last year's visitors will know that I've lifted the
ancient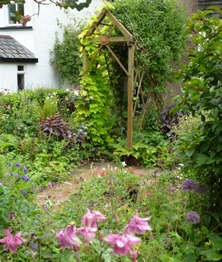 worn 'lawn' and replaced it with terracotta tiles. In finest cottage garden tradition these are reused tiles, actually roof tiles that came from the garden where I grew up. It's lovely that I can use them here, where there's a tradition of red bricks (made a few hundred yards down in the woods) and the tiles and bricks look good together, and forms a more resilient surface than the sparse greenery of the lawn could for the many garden visitors. Just one problem, what do I call this front 'lawn' area now? It's not a terrace nor a sunk garden, do give me your ideas to mull over.
In the front garden I had a really good clear-out of the borders and loads of new plants were put in. It should be absolutely spectacular. I am so excited about seeing them all...and to help the waiting I've planted lots of bulbs in the area, most of which will look good with the hellebores before the aquilegias get started.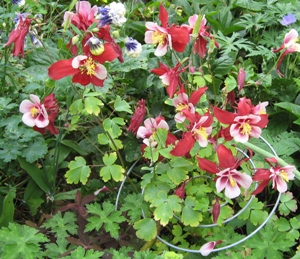 * See the results of the Aquilegia plant support trial (2011-12) Touchwood received sponsorship from Suttons and (via Plant Heritage Bursary) Brother, to enable comparison of 5 different plant support systems for aquilegias. Discover what's available, what works best, and why. Grateful thanks to Suttons, Brother & Plant Heritage.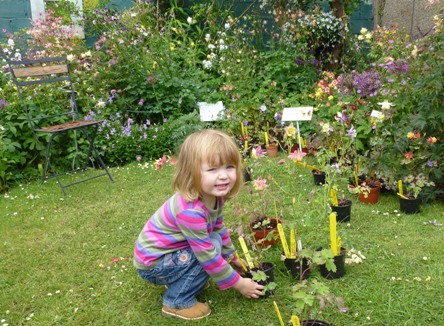 *

Touchwood takes on a new apprentice.

Will she last the course? If enthusiasm is anything to go by, she'll be a brilliant addition to the Touchwood tradition.
Beautiful Gower
Link to Gower News to find out what's happening locally, including an issue in May 2012 featuring Touchwood aquilegias.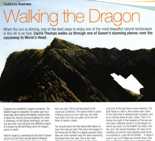 Link to Walking the Dragon
Article by Carrie in the Swansea Life Magazine, September 2008
Spherical Panoramas by Richard Hope
A spherical panorama is a sequence of photographs that are taken and then stitched together seamlessly to produce a "fixed point view" through a full 360 degrees. The view / image can be "dragged" by use of a mouse to view the scene in every direction including the sky and ground. You can also zoom in and out of the image using the wheel of your mouse.
Follow these two links then click on any of the images, so that YOU can stand right there!
http://www.360cities.net/search/@author-hoperp
http://www.360cities.net/profile/hoperp
http://www.360cities.net/image/wormshead-gower-wales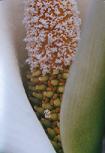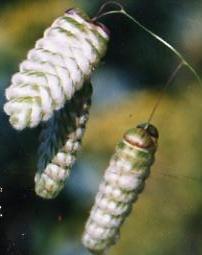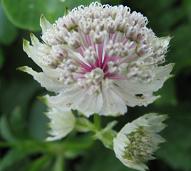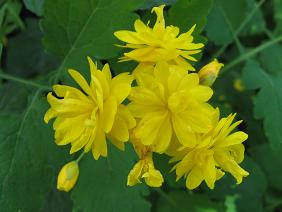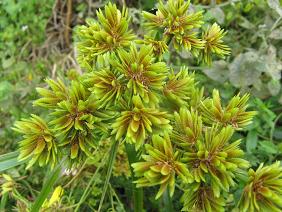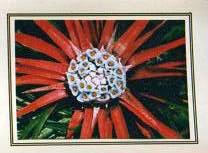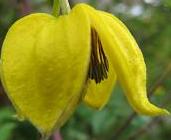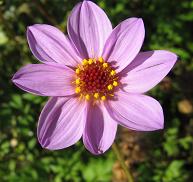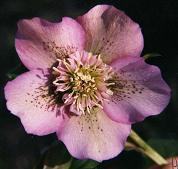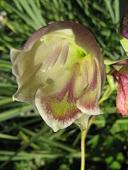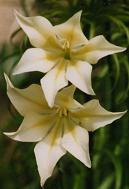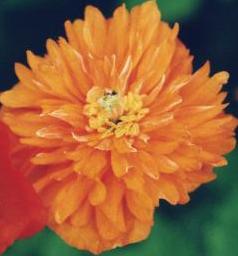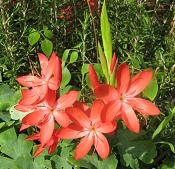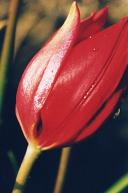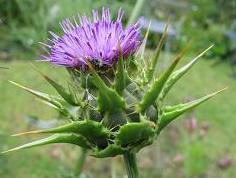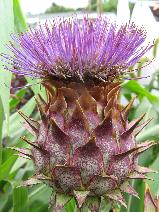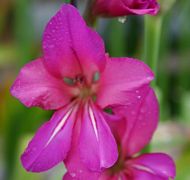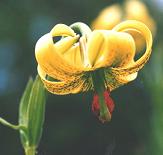 Aquilegias: columbines, granny bonnets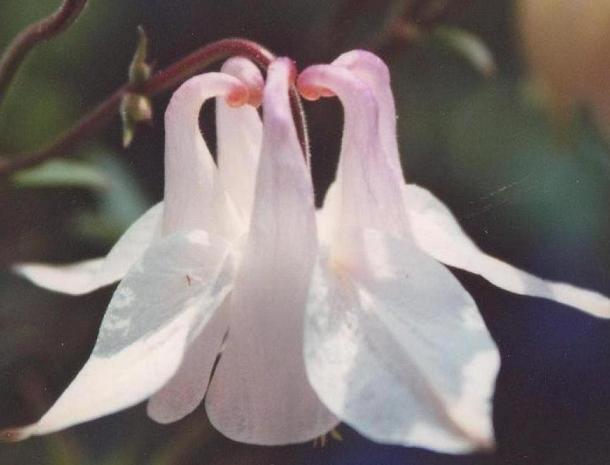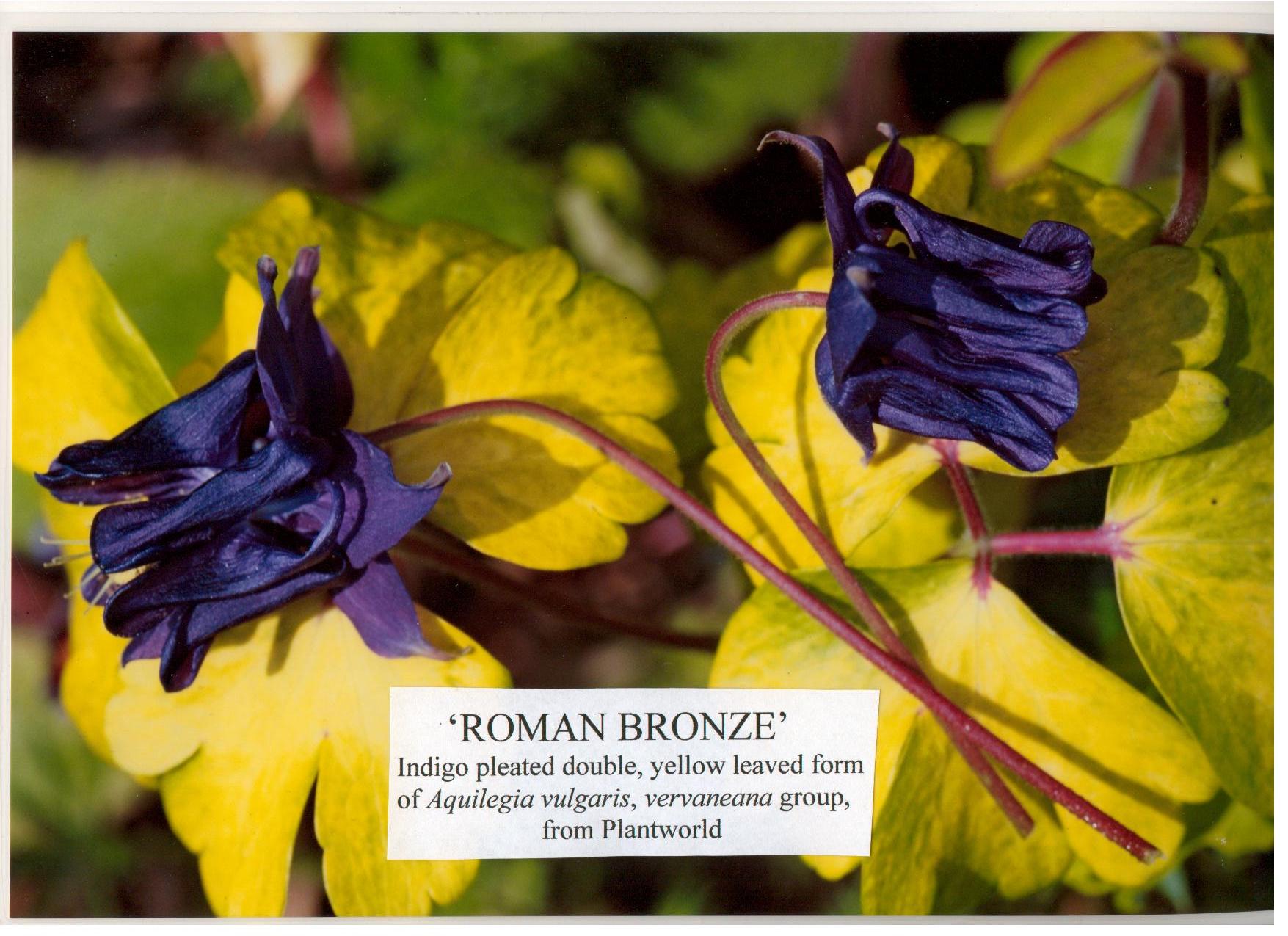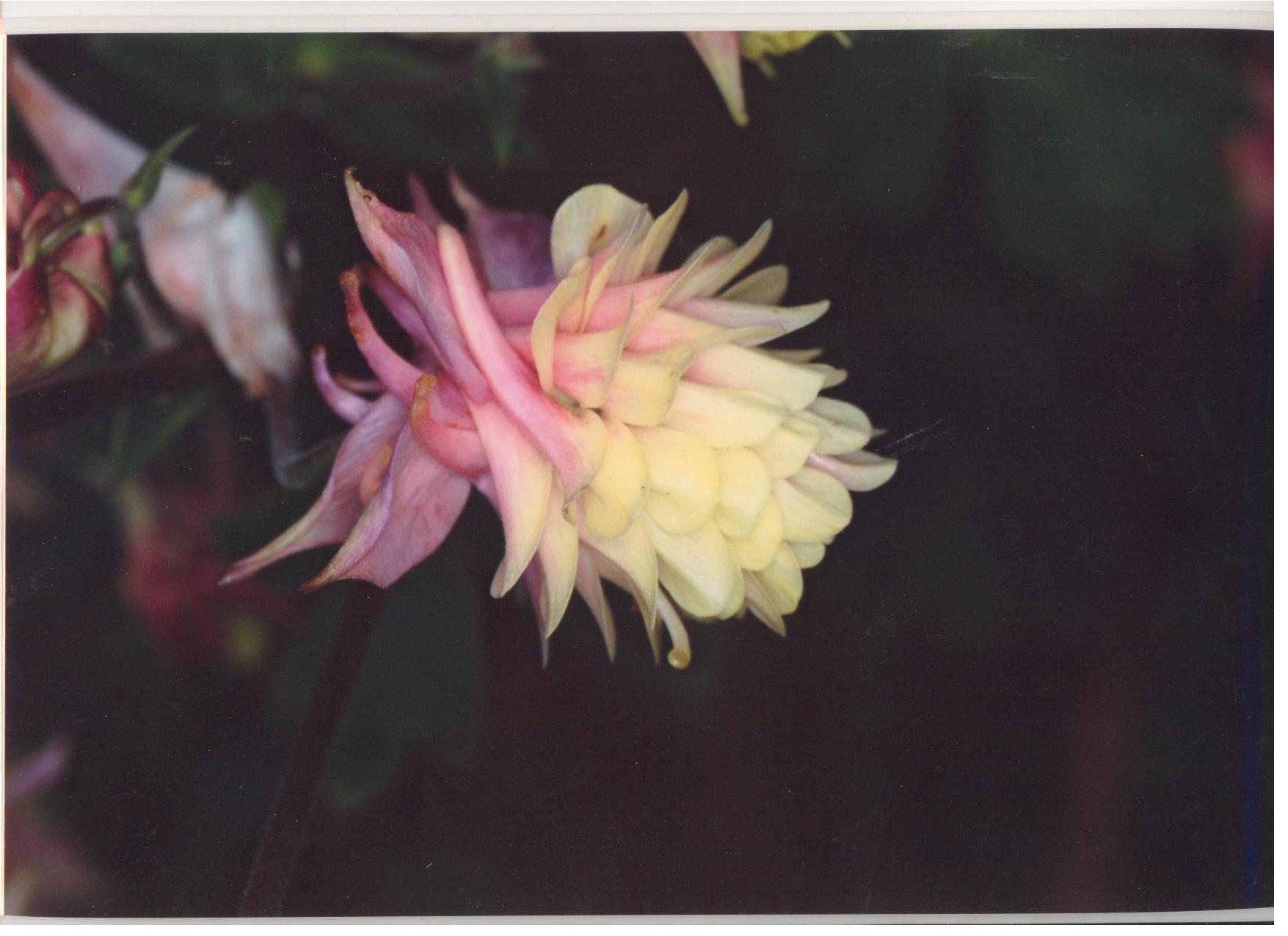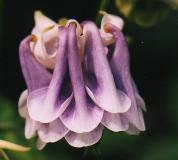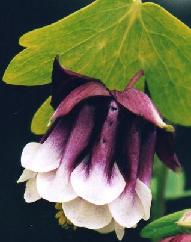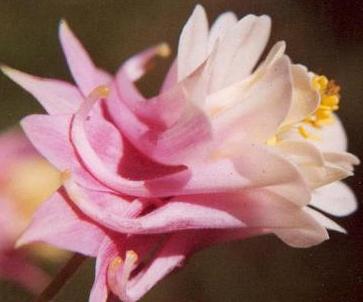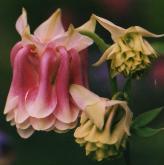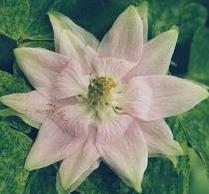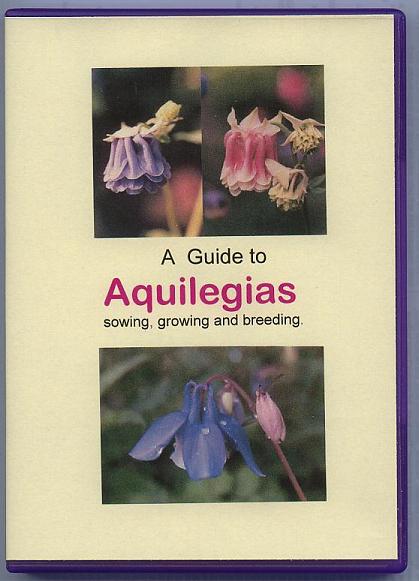 Touchwood has two National Plant Collections: of Aquilegia vulgaris cultivars and of Aquilegia hybrids, so there are always plenty of very desirable Aquilegia (grannys bonnets, columbines) seed available. Garden open for the Collection in May and June.
The video made of the Collection contains all the information you ever wanted to know about Aquilegias...with loads of named varieties shown; sowing and growing pests and diseases and the intricacies of breeding is shown in detail. RRP £14.99 +p&p