TOUCHWOOD
AQUILEGIA
VIDEO/DVD
A Guide to
Aquilegias
sowing, growing & breeding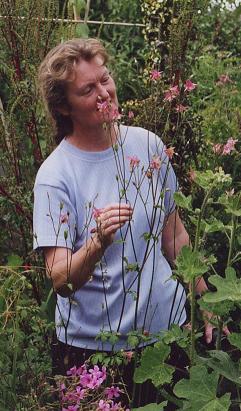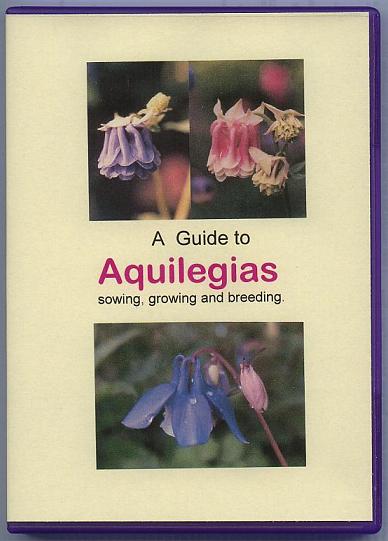 This unique video-guide to Granny's Bonnets is now available
RRP £14.99 plus £2.00 UK p&p
…..special offer: free packet of Aquilegia seeds:
you can choose!
NB, please contact Carrie regarding shipping prices to other than the UK.
Available in PAL video or DVD format (NOT DVD+R) More info
A Guide to Aquilegias: sowing, growing & breeding
"I have been trying to get my head around propagating Aquilegias as they do not work from cuttings and division is problematic, and that's why I was keen to look at the DVD. It answered all my queries."
I loved your DVD makes me think like I almost KNOW you!!! It was very good and informative and your yard is beautiful. Lorna, California
Just to say a big thank you for sending the DVD and seeds.
I think the DVD is excellent and I would go so far as to say it is the best instructional gardening DVD/video I have seen. Regards. Ray Lakeland
Aquilegias, also known as granny's bonnets or columbines (meaning 'dove'), have been favourite cottage garden plants for centuries.
National Plant Collection Holder, Carrie Thomas, leads you through the wealth of choice available from today's cultivars which form her stunning collection of aquilegia. A breathtaking range of flowers are portrayed, including many types of doubles and special flower forms, together with those with coloured foliage and even with scent. In this unique guide, the cultivation of aquilegias from seed sowing through to flowering is shown. Keen growers will be tempted to experiment themselves with the creation of new cultivars through the clearly demonstrated breeding techniques. Compulsive viewing, which will encourage you to start your own collection.
· Superb range of flower and foliage forms
· Sowing techniques
· Cultivation tips
· Pests and diseases
· Demonstration of breeding techniques
Be warned, this may be the start of an Aquilegia obsession!