TOUCHWOOD
Flower Greeting Cards
Touchwood is a wonderful cottage garden alive with an exciting variety of plants. Flowers from the garden, as well as elsewhere, have been photographed sensitively, to capture the living essence of the bloom. I also take photos of the wonderful Gower beaches. Each one is an original photo and, hence, unique: you'll never give (or receive) two the same. Each is an A5 sized greeting card, with envelope. Most have been left blank, but you may also get, or request, ones with 'Happy Birthday' or 'Best Wishes' inside, or on the front. Some special ones have 'Thinking of you' on the front, and are particularly suitable for a wide range of times, including bereavement.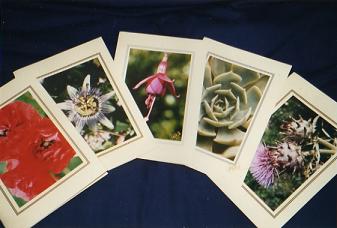 Costs
Cards are £1, choose 10 for only £8.50. By post. packs of 5 cards are £5, and packs of10 cards are £8.50
There is £3 p&p for however many you order. (as at April 2013, sorry, but that's just the way postage costs are now) Please note that you can have FREE POSTAGE when you order 10 printed cards, as below. Please make cheques payable to 'Touchwood'. You may also choose to pay by Paypal or bank card online.
NB, please contact Carrie regarding shipping prices to other than the UK.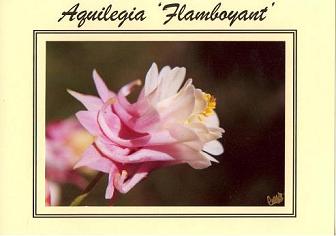 If you have a personal preference for a type of flower, you may request it, and they will be sent if available. There are also some foliage ones (particularly suitable for men), please request these if wanted as part of the pack.
Personalisation
I will create individual cards to your requirements by printing special messages inside and/or on the front of the card. Cost 80p extra per card, minimum 5 items (although they may each carry a different message).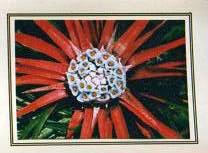 I'm afraid the photos of the cards are poor, being scans of photos of cards! But hopefully this will give an idea of the range available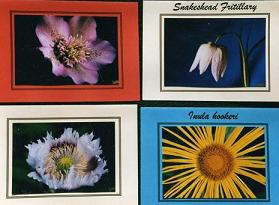 NEW for 2013, details on request, just email me. I am having some cards printed with my special images, such as the ones below. Costs are as above, except I can offer a special deal on postage if you order 10 of the same image card (I can get then sent direct from the printer as they will do small amounts). For 10 of the SAME card then SAVE £3 on POSTAGE!!!! Just £8.50 for 10 delivered to you, but please allow a month or more for printing & delivery.
I will put more images of the actual cards here on this page...when I have time, ...don't hold your breath! Meanwhile contact me if you wish to order or ask questions.