TOUCHWOOD
PLANTS & SEEDS
Welcome
QUICK LINKS: Click pictures below or scroll down for further information.
| | | | |
| --- | --- | --- | --- |
| | | | |
| | | | |
| | | | |
FEATURING TOUCHWOOD AQUILEGIAS, AS SEEN:

TV: S4C Byw yn yr Ardd July 11th 2012

To watch via you-tube go to http://www.youtube.com/watch?v=3Pj56XZpaiA for English captions select 'subtitles', it is the 2nd icon, bottom right.

Germany: Country Magazine. Japan: March, Bises

HARDY PLANT SOCIETY MAGAZINE 2008

GARDENERS' WORLD Magazine in May 2007

GARDENERS' WORLD TV on JUNE 1st 2007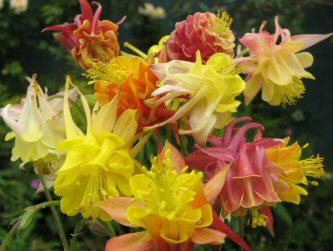 Great News for the WORLD!!!
TOUCHWOOD holds the TWO National Plant Collections of Aquilegia. In recognition of the incredible golden doubles that are being created here, Plant Heritage (was NCCPG) granted Plant Collection status in Autumn 2009 for 'Aquilegia hybrids'(adding to the existing 'Aquilegia vulgaris cultivars'). Come and see them this year, I'm sure you'll be wowed! They flower a little later than the A. vulgaris cultivars, so extending the season. New for 2013: purple & yellow doubles!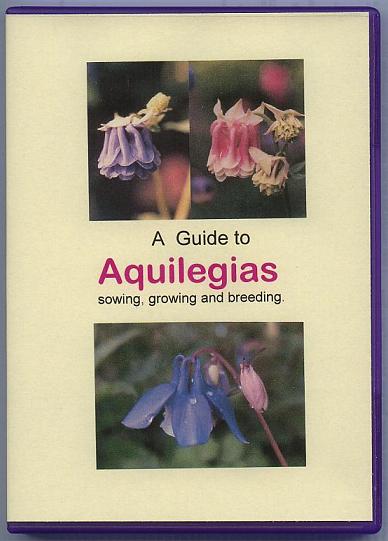 The Gardeners' World, or Byw yn yr Ardd features on TV could be thought of as trailers for my 90minute DVD/video in which I tell you more than you thought there was to know about Aquilegias! Includes demonstration of sowing and growing, pests and breeding your own plants. Many, many named forms, and other cultivars are shown.
SEED-LISTS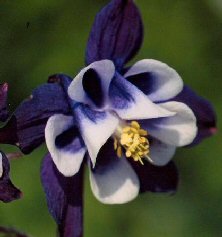 Seeds: for something different, try the Touchwood seed-list (including vegetables), and the Aquilegia seed-list. The seeds are of unusual, rare and cottage garden plants. You will find an incredible range of aquilegia seeds for sale.
Or do you need sowing information?
Or perhaps general encouragement or ideas about what's available from seed? If so, then these articles will help to inspire.
"The service and help you offer is exceptional, and, once again, many thanks"
There are free packets of seeds when you buy several mixes of aquilegias.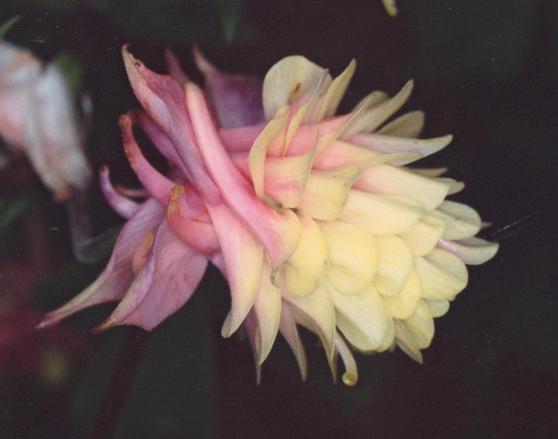 Postal service: during the winter and early spring, you can order bare-rooted plants.

I also send out cut-down Aquilegia plants after flowering in June (they respond well to cutting back at that time of the year). Also, in spring and summer I offer a very popular service sending out young seedlings. More information on these services can be found under Plants. I always have plenty of plants for sale at Touchwood, either at the garden, or in rare plant sales. Visit the garden to buy.......in May and early June there are hundreds of Aquilegias available whilst flowering. I also bring plants and seeds to sell when I give gardening talks.

If you would like to receive information and offers 4x a year by e-mail, please e-mail me and I'll be happy to add you to my e-mailing list.

Over 20 different talks given on a wide subject range within gardening, wildlife and botany.

The garden at Touchwood, Swansea, is open during the gardening year. Understandably it is most popular whilst the aquilegias are flowering in May and early June, but there's always plenty of interest.

Very beautiful original flower-photo cards are available.

EDUCATIONAL PAGES

Aquilegia information, and downloadable leaflet

General sowing information, including sowing ferns

Sowing article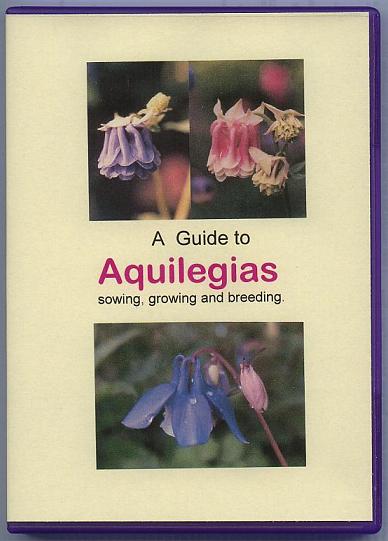 Other articles includes Aquilegia magazine & newspaper features
This is the ONLY DVD available on Aquilegias. It should tell you EVERYTHING you need to know, whether that's getting started or developing further, through cross pollinating, for example.
OTHER PRODUCTS
Touchwood accepts Paypal payments
, including most credit cards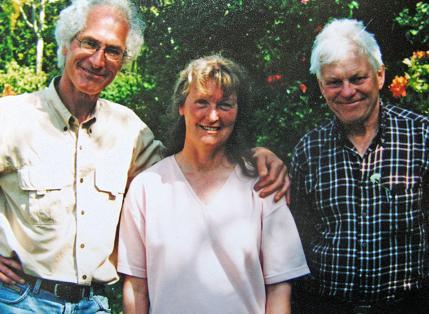 Carrie with Roy Lancaster and Ray Brown at Plantworld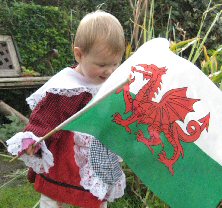 Do you like my website?
Please let me know of any mistakes, confusions or frustrations you encountered...I like to rectify anything I can!
Most of Touchwood's seed is grown, harvested & packeted here in Wales